Ruby Shoo Phyllis Sage Coral Floral Ankle Strap Wedge Heel Shoes
£29.99 was £49.99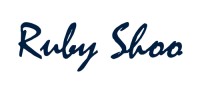 Ruby Shoo Phyllis Sage Coral Floral Ankle Strap Wedge Heel Shoes
£49.99 £29.99 - free UK delivery
Product Details
Add a touch of vintage-inspired glam to your summer wardrobe with the new Phyllis wedge shoes by Ruby Shoo. The off-white smooth fabric upper has a green, blue, purple and red tropical palm floral print teamed with a contrasting coral colour faux suede trims. 
Ruby Shoo Phyllis women's fashion wedges have a cork effect wedge heel with a retro style peep toe and an adjustable navy faux suede ankle strap. The mid height heel and subtle platform are complimented by a flexible rubber sole for a comfy fit. The bold coral faux suede layered fabric flower corsage at the toe completes the summery look.
Please note the exact placement of the floral print will vary on each pair of shoes. 
These shoes match with Ruby Shoo Santiago Sage Bag which is available to purchase separately.
Brand: Ruby Shoo
Style: Phyllis women's wedge shoes
Colour: Sage
Heel: 1.25 inch
Toe: Peep toe
Material: Fabric upper
Fastening: Buckle
You May Also Like