Ruby Shoo Polly Jungle Navy Floral Print High Heel T-Bar Sandals
£49.99 was £52.99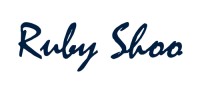 Ruby Shoo Polly Jungle Navy Floral Print High Heel T-Bar Sandals
£52.99 £49.99 - free UK delivery
Product Details
With a tropical jungle print, these Ruby Shoo Polly shoes are great for the summer. The distinctive ankle strap style features a cute cut-out t-bar strap and a vintage inspired scallop shape closed heel panel. The navy fabric upper has a bold abstract floral and leaf print with blue, green and yellow colours. The round toe and slim wood effect high heel add to the elegant look and the matching navy rubber soles provide good grip.
Please note the exact placement of the floral print will vary on each pair of shoes.
These shoes match with Ruby Shoo Lima Jungle bag that is available to purchase separately.

Brand: Ruby Shoo
Style: Polly women's high heel sandals
Colour: Jungle
Heel: 3.75 inch
Toe: Round
Material: Fabric upper
Fastening: Adjustable strap

You May Also Like