Ruby Shoo Willow Mustard Turquoise Floral High Heel Shoes
£39.99 was £59.99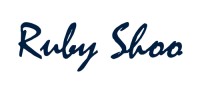 Ruby Shoo Willow Mustard Turquoise Floral High Heel Shoes
£59.99 £39.99 - free UK delivery
Product Details
Ruby Shoo Willow women's fashion shoes feature a bold floral print featuring purple, blue and cream colours on a mustard yellow background. The turquoise blue trims and purple faux suede scallop edging adds a classic Ruby Shoo feel with the large turquoise ribbon ankle ties taking centre stage. The Willow shoes have a slim wood effect high heel, a round toe and grippy rubber soles.

Please note the exact placement of the floral print will vary on each pair of shoes. 
These shoes match with Ruby Shoo Santiago Mustard bag that is available to purchase separately.

Brand: Ruby Shoo
Style: Willow women's floral high heel shoes
Colour: Sage
Heel: 3.75 inch
Toe: Round
Material: Fabric upper
Fastening: Lace up

You May Also Like