Skechers Go Walk Arch Fit Iconic Purple Memory Foam Comfort Shoes
£54.99 was £69.99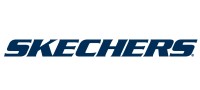 Skechers Go Walk Arch Fit Iconic Purple Memory Foam Comfort Shoes
£69.99 £54.99 - free UK delivery
Product Details
Skechers Go Walk Arch Fit Iconic women's walking shoes offer superior comfort and support. The seamless design has a stretchable collar and instep for an easy slip-on fit. The soft and flexible purple woven fabric upper features panels of textured detailing and a pull-on tab with Skechers silver colour logo on the front apex.
Skechers Go Walk Arch Fit Iconic fashion shoes are amazingly lightweight with a dual density comfort pillar technology outsole for flexibility and support, plus a low inbuilt heel and padded collar. The anatomically designed Ultra Go layered insole provides long lasting contoured cushioning and Podiatrist certified arch support. These women's walking shoes are designed for ultimate foot support, with a firmer contoured insole compared to the standard Go Walk shoes, but without compromising on comfort. The sleek purple midsole stripe and side 'S' logo complete the athletic inspired look.
These Skechers Go Walk Arch Fit Iconic comfort shoes are machine washable - just put them on a gentle cold cycle and then hang to air dry.


Brand: Skechers
Style: Go Walk Arch Fit Iconic Women's comfort shoes 124409 PUR
Colour: Purple
Heel: 1.75 inch
Toe: Round toe
Material: Textile upper
Closure: Slip-on
You May Also Like