Skechers On The Go 400 Cozies Chestnut Suede Ankle Boots
£58.99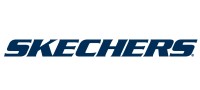 Skechers On The Go 400 Cozies Chestnut Suede Ankle Boots
£58.99 - free UK delivery
Product Details
Skechers On The Go 400 Cozies are comfortable and casual women's winter boots. The slip on ankle boot style has a chestnut colour genuine suede upper with a quilted faux leather back panel teamed with a cream faux fur trim. The round toe, low wedge heel and ultra lightweight materials help to create great comfort that's perfect for everyday wear.
These women's fashion boots have a Skechers Goga mat cushioned insole and 5 Gen shock absorbing midsole for added comfort. The Go impulse sensors on the sole provide traction and flexibility whilst the faux fur boot lining adds a cosy feel.
For best results apply a suede protectant before wearing in wet conditions.


Brand: Skechers
Style: On The Go 400 Cozies women's ankle boots
Colour: Chestnut
Heel: Flat  (1.5 inch sole)
Toe: Round
Material: Suede upper
Closure: Slip on
Boot height: 6 inches including heel
Boot Opening: 13 inches
You May Also Like