COVID-19 Update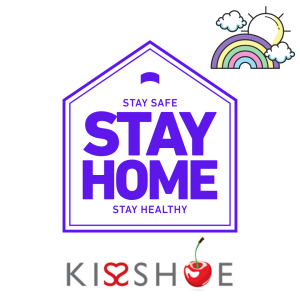 KissShoe.co.uk continues to be open as normal and our staff are here to answer your queries and dispatch your orders promptly, as always.
Our aim is to protect the health of our staff, customers and community alike, whilst ensuring your shopping experience runs as smoothly as possible. We're sending well wishes to you and your loved ones and hoping that you're all staying safe.
Royal Mail are still delivering parcels to our customers - and they're doing a truly amazing job in difficult times. As you may expect, we are experiencing some delays to normal delivery times across the country, but many of our orders are arriving perfectly on schedule too! We know that you will be able to appreciate the difficulties we face in being able to predict exact delivery times of our UK Standard and UK Premium delivery services because of these unusual circumstances, and we thank you all for allowing a little extra time to receive your orders. Our UK Next Day delivery service is still running, but Royal Mail have expended the delivery aim from 1pm the next working day to 9pm the next working day. International deliveries are taking significantly longer to arrive due to delays at borders and potential staffing issues across multiple postal service providers - please be patient in waiting for international orders to be delivered, they will reach you as soon as possible.
Royal Mail workers are doing their best to comply with social distancing rules when arriving at your door, most will be leaving the parcel on your doorstep, ringing the bell and standing back 2 metres whilst waiting for you to answer.
Taking care of our staff and our customers is paramount. Our staff are all well, they're complying with social distancing rules and working from home where possible. In addition to this all shoe boxes are being disinfected with antibacterial wipes before being dispatched, just in case.
We know that non-essential shopping is not a priority for anyone at this time, nor should it be, but for those of you that continue to support our small independent business - THANK YOU. x
We will get through these challenging times as best we can, with hope in our hearts and fabulous shoes on our feet! Stay safe and stay positive shoe-fans. The KissShoe Team. x
Comments