Ruby Shoo Iris Sage Green White Floral Low Heel Mary Jane Shoes
£34.99 was £44.99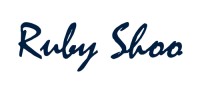 Ruby Shoo Iris Sage Green White Floral Low Heel Mary Jane Shoes
£44.99 £34.99 - free UK delivery
Product Details
A fresh new style for the summer, Ruby Shoo Iris women's fashion shoes are bold and stylish. The off-white smooth fabric upper has a green, blue, purple and red tropical palm floral print teamed with a contrasting coral faux suede adjustable mary jane strap. Ruby Shoo Iris shoes also feature a low wood effect block heel, on-trend cut-out detailing and rubber soles for good grip.
Please note the exact placement of the floral print will vary on each pair of shoes. 
These shoes match with Ruby Shoo Santiago Sage Bag which is available to purchase separately.
Brand: Ruby Shoo
Style: Iris women's low heel shoes
Colour: Sage
Heel: 1.25 inch
Toe: Round
Material: Fabric upper
Fastening: Buckle

You May Also Like