Skechers Bobs Keepsakes Ice Angel Chocolate Brown Mule Slippers
£34.99 was £39.99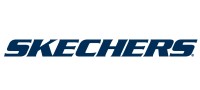 Skechers Bobs Keepsakes Ice Angel Chocolate Brown Mule Slippers
£39.99 £34.99 - free UK delivery
Product Details
Stay cosy and comfortable in Skechers Keepsakes Ice Angel Women's slippers. These mule style slippers feature a cosy chocolate brown cable knit fabric upper with a warm faux fur lining and collar.
Designed for indoor and outdoor wear, Skechers Bobs Keepsakes Ice Angel slipper have a quality rubber traction sole, a shock absorbing mid-sole and memory Plush Foam cushioned comfort insoles. The lower back mule style design with pull-tab allows for an easy slip-on fit whilst still providing some support with the addition of an inbuilt low heel. The fur lining covers the entire footbed for an all-round cosy feel. The Bobs metal logo badge decorates the side of the slipper.
When you purchase these slippers, Skechers makes a donation to help save the lives of dogs and cats.


Brand: Skechers
Style: Bobs Keepsakes Ice Angel mule slippers 31204 CHOC
Colour: Chocolate
Heel: 0.5 inch
Toe: Round
Material: Textile upper
Closure: Slip on


You May Also Like