Skechers On The Go Joy Aglow Chestnut Fur Lined Suede Comfort Ankle Boots
£34.99 was £64.99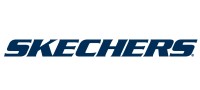 Skechers On The Go Joy Aglow Chestnut Fur Lined Suede Comfort Ankle Boots
£64.99 £34.99 - free UK delivery
Product Details
New from Skechers, these On-The-Go Joy Aglow women's fashion boots have a smooth genuine suede upper in a versatile chestnut colour. The simple ankle boot style features a split shaft with elasticated back laces at the heel allowing the cuff to stretch for an easy slip-on fit. The round toe and low wedge heel help to create a casual look.
These women's fashion boots have a Skechers Air Cooled Goga mat cushioned insole and a 5 Gen shock absorbing midsole with a tapered mid foot design for added arch support. Skechers On The Go Joy Aglow winter ankle boots have a textured lightweight outsole that provides traction and flexibility whilst the plush faux fur lining at the cuff and soft fabric boot lining add to the comfort.
For best results apply a suede protectant before wearing in wet conditions.


Brand: Skechers
Style: On The Go Joy Aglow Women's ankle boots
Colour: Chestnut
Heel: Flat  (1.5 inch sole)
Toe: Round
Material: Genuine suede upper
Closure: Slip on
Boot height: 5.5 inches including heel
Boot Opening: 12 inches approx
You May Also Like